Lucas Findlay thinks he has struck gold when he marries Rebecca, but she married him for one reason only – to destroy him.
Trauma runs deep
When her past comes back to haunt her, Rebecca begins to disconnect from herself and the world around her. As secrets are unearthed, she begins to fear for her sanity … and her life.
Truth will out
With her world unravelling around her, Rebecca clings to her determination to make Lucas pay, whatever the cost.
Forgive his sins
But someone must pay for the sins of the father…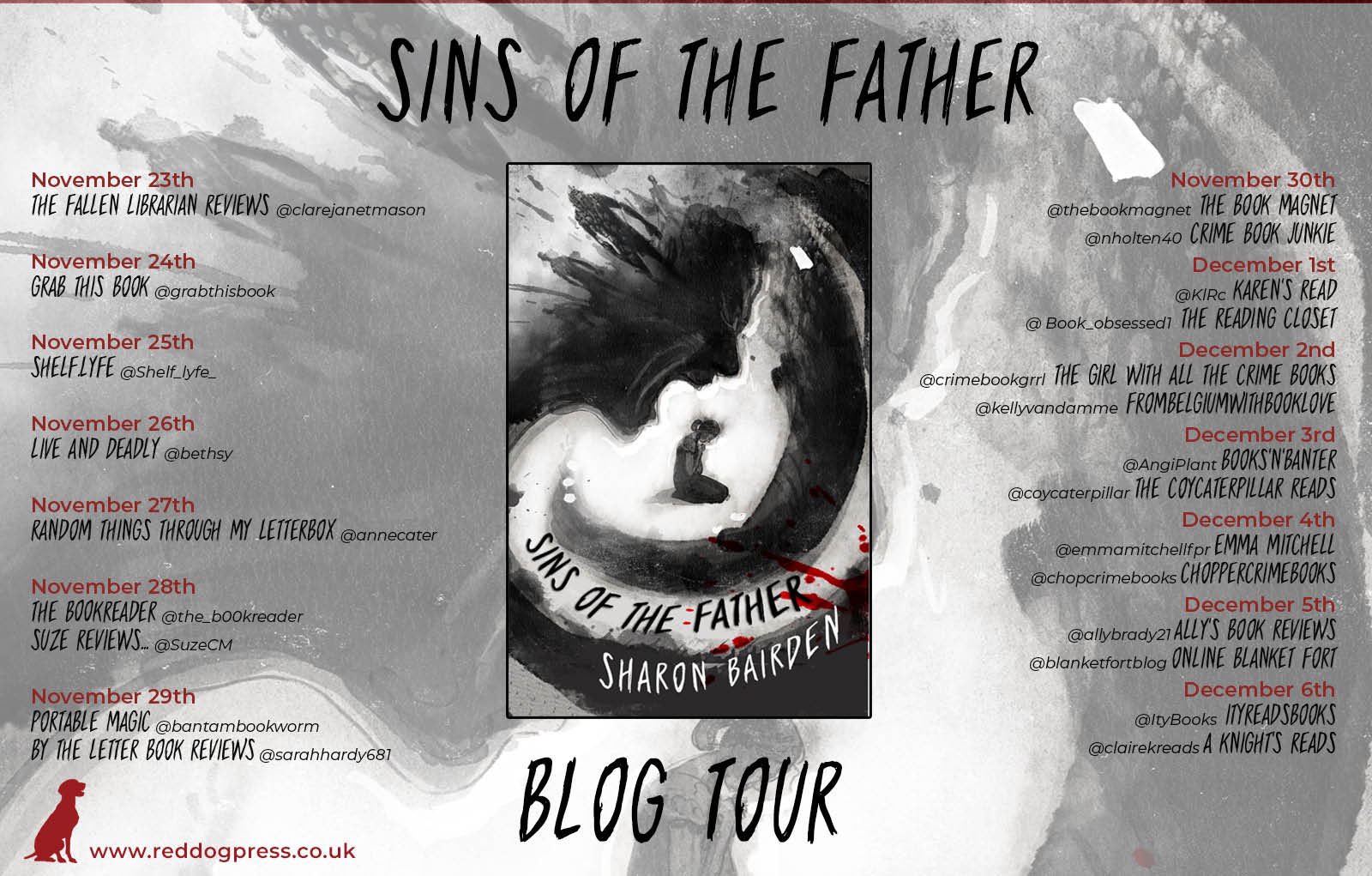 Online Blanket Fort Review
Trigger Warnings: Child Abuse/ Rape/ Domestic Abuse/ Mental Health Challenges
A warm and fuzzy read, Sins of the Father is not.
A hard-hitting thriller it most certainly is.
There's really not much I can say about Sins of the Father that hasn't been said already! Massive thanks to Red Dog Press for sending me an advance copy of the novel to review as part of this Blog Tour (you should check out the reviews that have already been posted – they're phenomenal).
Sins of the Father is a story of people paying for their past. Whether their past is of their own making or whether they are the product of their past is irrelevant. How they behave in the present day is what the story centres on.
Having been the victim of abuse as a child, Rebecca developed serious mental health problems which resulted in her being sectioned in her teens. Now an adult, happily married and with a highly successful career she is out for revenge on those who destroyed her childhood.
Lucas also had a challenging youth. With a difficult upbringing and a father who provided little positive influence all Lucas now wants is a quiet life. Unfortunately this is the last thing his wife wants him to have.
The author, Sharon Bairden, has written a highly engaging story that centres around the most horrendous of subjects. The way in which she draws the reader in and ensures our understanding of the main character's problems, backgrounds and the reasons for the way they are means we can try to empathise with each character… to an extent.
None of the characters in Sins of the Father are particularly likeable but for me this added to the experience of reading it – it's not supposed to be a warm and fluffy story. It's not supposed to make you feel good.
Sins of the Father is a very challenging yet rewarding read. When finished, the reader can feel satisfied in the conclusion and safe in the knowledge that they understand why the characters reacted to events in the way they did.
As Bairden has a background in advocacy work, it's pretty safe to say that the basis for her book is sound – children grow up in situations like Rebecca and end up as adults dealing with the same issues as Rebecca. As I said, it's not a 'nice' book. But it is an excellent book.
Sins of the Father by Sharon Bairden is published by Red Dog Press and you can buy your copy direct from their online shop here: https://www.reddogpress.co.uk/product-page/sins-of-the-father
---
I received a complimentary copy of Sins of the Father by Sharon Bairden in exchange for taking part in this Red Dog Press Blog Tour. This review forms my honest and unbiased opinion.